The CEO Club is a fast growing membership association of over 15,000 executive in leadership positions who are committed to the development and advancement of leadership in the corporate arena. Each of our (35) metro-based chapters features successful top local Leadership executives who volunteer to share their ideas, strategies, and what worked for them with other rising and aspiring Leadership at our monthly meetings or annual conferences. Chapters include:
• Atlanta
• Austin
• Baltimore
• Boston
• Charlotte
• Chicago
• Cincinnati
• Cleveland
• Columbus
• Dallas
• Denver
• Detroit

• Houston
• Indianapolis
• KansasCity
• Las Vegas
• Los Angeles
• Miami
• Minneapolis
• Nashville
• New York
• Orange County
• Orlando
• Philadelphia

• Phoenix
• Pittsburgh
• Portland
• Sacramento
• SaltLake
• San Antonio
• San Diego
• San Francisco
• Seattle
• St Louis
• Silicon Valley
• Tampa
• Washington

Upcoming 2022 Quarterly Meetings.
May 9, 2022

Mark Cuban
CEO
Dallas Mavericks, Shark Tank
Joanne Lipman
Former Editor in Chief/Bestselling Author
USA Today, Yale University
August 8, 2022

Christie Shaw
Chairman
Novartis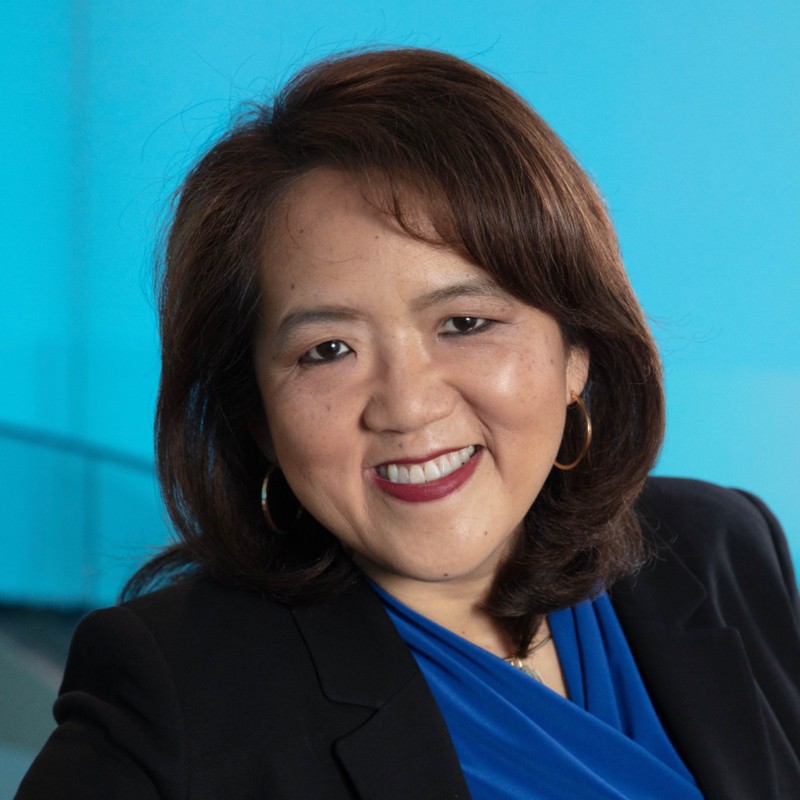 Anne Chow
CEO
AT&T
November 14, 2022

Mary Mack
CEO
Wells Fargo

Ram Charan
Global CEO/Corporate Adviser, Bestselling Author
Ram Charan Inc.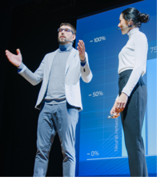 A. Monthly Meetings (All Included for 12 Months).
Hear ideas in our monthly webconferences you can immediately put to use in your company from great speakers (examples below).
• 2021
: 1/28, 2/25, 3/25, 4/22, 5/27, 6/15, 7/22, 8/26, 9/23, 10/28, 11/18, 12/16.
• 2022:
Jan.10, Feb.14, Mar.14, Apr.11, May.9, Jun.13, Jul.11, Aug.8, Sep.12, Oct.10, Nov.14, Dec.12.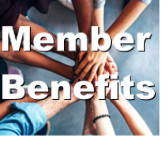 B. Member Benefits.
Our most popular member benefits include a book summary of the month to grow your company, key articles and ideas each month, watch recent speakers, network with other members, get intros, set up times to meet up with key members, and more for 12 months.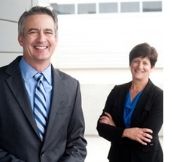 C. Gain a Powerful Network.
The network of high level CEO and upper leadership members is powerful. You will be in a exclusive group of movers and shakers with their expertise on display. It is a delightful group full of ideas and experience who are interested in seeing that you succeed.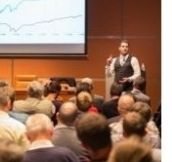 D. Quarterly In-Person Receptions.
Meet other great CEOs and executives at our Quarterly networking receptions. Share ideas, make new contacts, and learn from others growing successful businesses. We are on pause due to Covid but will restart the receptions shortly.
---

Fee: $299 Just $199 Early-Bird Rate by
(Covers 12 months).
Includes all 12 monthly meetings and online resources. Everything included except quarterly in-person receptions (i.e. optional - usually $30 at cost)

---
Most Recent Meetings.

Arianna Huffington
Founder, CEO
Huffington Post, Thrive Global
Hank McKinnell
Past CEO
Pfizer, Moodys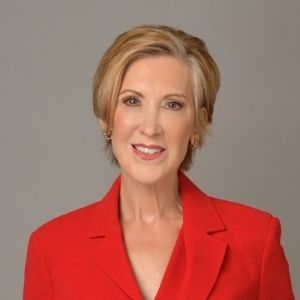 Unleashing Your Greatest Potential.
Carly Fiorina
Chairman, CEO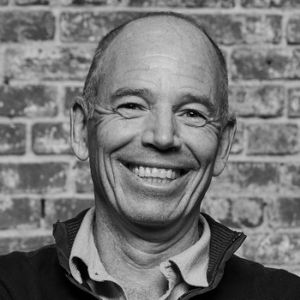 Ideas that Will Never Work: Build Your Vision.
Marc Randolph
Co-Founder & CEO, Netflix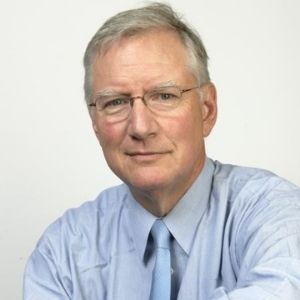 Pursuit of Excellence Through Leadership, Talent and Innovation.
Tom Peters
Author and Founder
Tom Peters Co.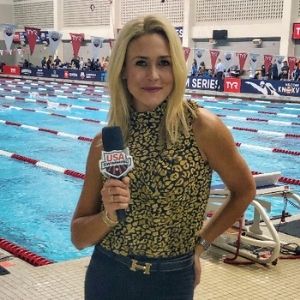 Olympic Performance Every Day.
Kaitlin Sandeno
Gold Medalist, World Champion

Barbara Corcoran, CEO
Barbara Corcoran Inc
on ENTREPRENEURSHIP

Steve Wozniak, co-Founder
Apple
on INNOVATION

Lisa Dennison, Chairman
Sotheby's
on DIVERSITY


John Mackey, Co-founder & CEO, Whole Foods Market
on CULTURE


Panel: Best Ideas to Accelerate Diversity and Inclusion
Lisa Dennison
, Chairman, Sotheby's
Deepa Kashyap
, Vice President, Fidelity
Tamara M. Stevenson
, Chief Diversity Officer, Westminster College
Tina Bowers
, VP & Chief Diversity Officer, Children's Health System of Texas
Emily Rankin
, Sr. Director, Brink's U.S. and Canada

Panel: The Roles of Leadership in Shaping Organizational Culture
Julia Stewart
, Founder and CEO, Alurx (formely Dine Brands/IHOP)
Frances Allen
, CEO, Checkers
Theodora Berenson
, Director, CBS
Karen Jenkins
, Sr Director, Capital One
---
Great Speakers Every Month (also recorded if missed) . . .
Get inspired and supercharge your company. Learn insights and secrets to company growth and success. Example past speakers . . .

Catherine Monson
CEO
Fast Signs


Ken Barrett
Chief Diversity Officer
General Motors


Allison Chandler
Sr. Director
Target


Peter Warwick
Chief People Office
Thomson Reuters


Pamela Watts
Director
Adobe


Camille John
Senior Vice President
Bank of America


Alissa Burwick
Vice President
Charles Schwab


Natalie Gebicke
Vice President
Goldman Sachs


Melissa Morris
Vice President
JP Morgan Chase



Monica Schmude
Market President
Cigna


Brent Pawlecki
Chief Health Officer
Goodyear


Jeff Johnson
Sr. Director
Frito Lay 


Angela Lynn
Director
BlueCrossBlueShield


Tanya Edwards
Senior Vice President
Bank of America


Gina Chapa
Vice President
American Airlines


Ashley Shepherd
Director
Boeing


Diana Caballero
Director
Dow Jones


Deepa Kashyap
Chief of Staff
Fidelity



Frances Allen
CEO and President
Boston Market


Jay Vijayan
CIO
Tesla Motors


Marty Mulloy
Vice President
Ford Motor Company


Fonda Ingram
Sr. PM and Chief of Staff
NVIDIA


Liz Reich
V.P. IT
Mastercard


Lynn Charytan
Executive Vice President
Comcast


Mary Kay Vona
Principal
Ernst & Young


Jeanie Zheng
Vice President
GoDaddy


Marie Myers
Global Corporate Controller
HP


Past Participants at Our Events
• ADP
• Advantage Resourcing
• Alliant Health Solutions
• Ashley Furniture
• AT&T
• Colonial Pipeline
• Cumulus Media
• Curant Health
• Dustex

• Fidelity Bank
• Hodges-Mace
• Homestar Financial
• IBM
• IFG Companies
• Influence Health
• InfoMart, Inc.
• Jackson & Coker
• Jackson Healthcare

• Korn Ferry
• LG Hausys America, Inc.
• National Vision
• Navex Global
• Paragon Performance
• WellStreet
• Pruitt Health
• PwC
• Regions Bank

• Ryno Media
• ServiceMaster
• Sheltering Arms
• SpaceWorks Enterprises
• SunTrust
• Trimont Real Estate
• Vista Metals GA
• Waffle House
• Weber-Stephen Products


(and thousands of other leading companies who have attended our many conferences)

---

Fee: $299 Just $199 Early-Bird Rate by
(Covers 12 months).
Includes all 12 monthly meetings and online resources. Everything included except quarterly in-person receptions (i.e. optional - usually $30 at cost)

---
Who May Register and Join?
Registering automatically makes you a member for (12) months at no additional charge (included in the registration fee). We currently have three (3) membership types we assign below based on your role. For those interested in Sponsorship see that page for pricing:

• Regular Membership. CEOs, Presidents, Heads of Organizations (included with registration).
• Associate Membership. Executives and professionals on the rise (included with registration).
• Sponsor Membership. Companies who wish to solidify their brand with the CEO community. Be a Sponsor